At Patient Centered Physician's Care, we are committed to you. We listen to you, walk with you during health and sickness, and empower you to lead a healthy life. We feel that the patient-doctor relationship is sacred and under the direct primary care system we are able to value people over paperwork. We sought out how to put the "care" back in healthcare. Our practice is now a Direct Primary Care practice. Direct Primary Care (DPC) reflects old-fashion family medicine with modern touches. With DPC, we are able to provide each patient with more time and attention, protect your private health information, and communicate in new and innovative ways.
Note from the Doctor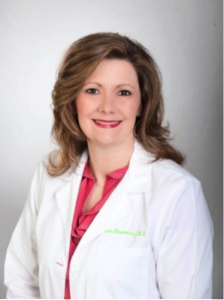 For over 15 years, I have had the opportunity to do what I love-being a Family Physician. Being a patient's personal physician is one of the greatest honors and privileges. I have been invited to be a part of the special times-birth, graduation, birthdays, and marriage. I have shared the difficult times-diagnosis of chronic illness and end-of-life. No matter whether we have celebrated or cried, my patients and I have experienced life together.
After years of working in a healthcare system that does not value this type of personal relationship, I discovered a healthcare model called Direct Primary Care that restores the patient-physician relationship. Since insurance companies and healthcare systems no longer dictate how many patients I must see, which medications I prescribe, and how much of your private and personal information that I must share, I have time to listen to your concerns, provide medical care customized to your particular needs and goals, and answer your questions, all in an unhurried manner. You and I, not the insurance company, determine the course of your medical care.Kim Howerton, M.D.
Education and Training
Dr. Howerton graduated Summa Cum Laude from Christian Brothers University with a Bachelor of Science Degree in 1993. She attended The University of Tennessee-Health Sciences Center School of Medicine and obtained her MD in 1997. Upon graduation, she continued her education at St. Francis Family Medicine Residency Program, where served as Chief Resident. She also completed a fellowship in Advanced Women's Health. She is board certified by the American Board of Family Medicine.
Service and Awards
President of the Tennessee Academy of Family Physicians 2013-2014
Secretary / Treasurer of the Tennessee Academy of Family Physicians 2009-2012
Co-editor of The Tennessee Family Physician
Tennessee Department of Health-Children's Special Services Advisory Committee
State of Tennessee Perinatal Advisory Committee
State of Tennessee Medical Care Advisory Committee
Clinical Assistant Professor – University of Tennessee Department of Family Medicine
Personal Activities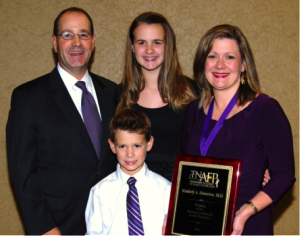 Outside of the office, Dr. Howerton loves spending time with her husband and two children. She enjoys St. Mary's softball, girl's basketball and volleyball, and Little League Baseball. She loves running, gardening and healthy meal preparation. Also, she is an active member of All Saints Anglican church. Her faith calls her to provide personal and compassionate care to ALL people.